The partnership with Cellino e Associati SIM
Since its foundation, EOS has undertaken a profitable collaboration with the Broker Franco Cellino, later pursued with "Cellino e Associati SIM", an investment company that has always been committed to offering its customers the best investment solutions.
With time, thanks to the technical collaborazione, a deep trust relationship has established leading EOS to develop customized solutions for "Cellino e Associati SIM".
The expert system "Up-Down Forecast" is doubtless the most important tool used by the SIM as a strategic management tool for patrimonial investments.
From the first versions of "Up-Down Forecast" to the latest, released in 2013, Cellino e Associati SIM has been able to profit from the day-to-day suggestions of the system, up to creating a management line called "Up-Down Forecast Azionaria Italia 5" based on the indications provided by it.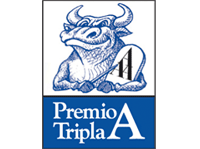 The line has often been ranked as the best stock investment line in the special quarterly performance ranking drawn up by the weekly journal "Milano Finanza" and in 2015 it was awarded the "Triple A" prize as the best investment line in funds and stocks on the occasion of the "Milano Finanza Global Award".
The brilliant results achieved in the past have been confirmed also in the first quarter, in the first semester and in the first 3 quarters of 2017.